sat16sep14:0017:00Race to the Bridge14:00 - 17:00 Telefoonweg, Telefoonweg Renkum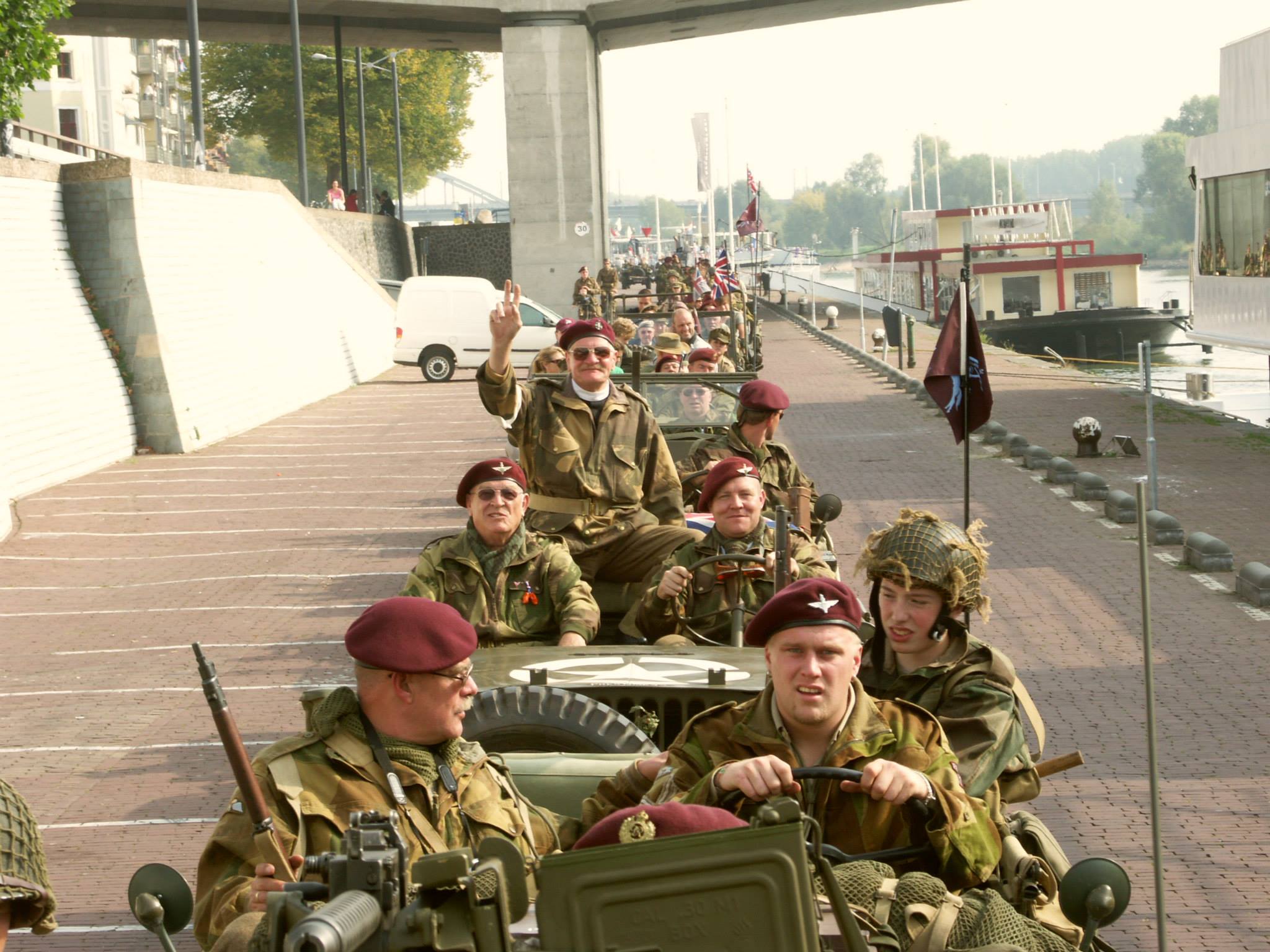 Event Details

IMPORTANT NOTICE CONCERNING THE "RACE TO THE BRIDGE" 2023

This year the ABWO foundation will only allow British WW2 made and used vehicles and WW2 Canadian Jeeps.
-WW2 German vehicles are only allowed after a written invitation of the ABWO organisation.
-WW2 US Army vehicles and WW2 Canadian Dodges and trucks are NOT allowed.
-WW2 US Jeeps with British or Canadian magnet markingstickers are NOT allowed.

This year, every participant needs a Race To The Bridge Sticker. Participants of the ABWO event will receive their sticker at the campsite.

NOT a participant of ABWO?
NON-participants of the ABWO event have to buy a sticker at the startpoint of the Race to the Bridge at the north- and southside of Telefoonweg in Renkum. Cost of participation for the Race to the Bridge is 10,- euro per vehicle.
We will check your vehicle whether it is up to our standards and if so, you will get your sticker.
PAYMENT CASH ONLY!

Thank you all for your cooperation!!
Time

(Saturday) 14:00 - 17:00
Location

Telefoonweg

Telefoonweg Renkum